Kroger, one of the largest grocery store chains in the U.S., has launched a pilot program to test out a digital farmers market in one of its Atlanta locations. The new program will allow customers to purchase fresh, local food from local farmers at a discounted price. The company plans to expand this program if it proves successful.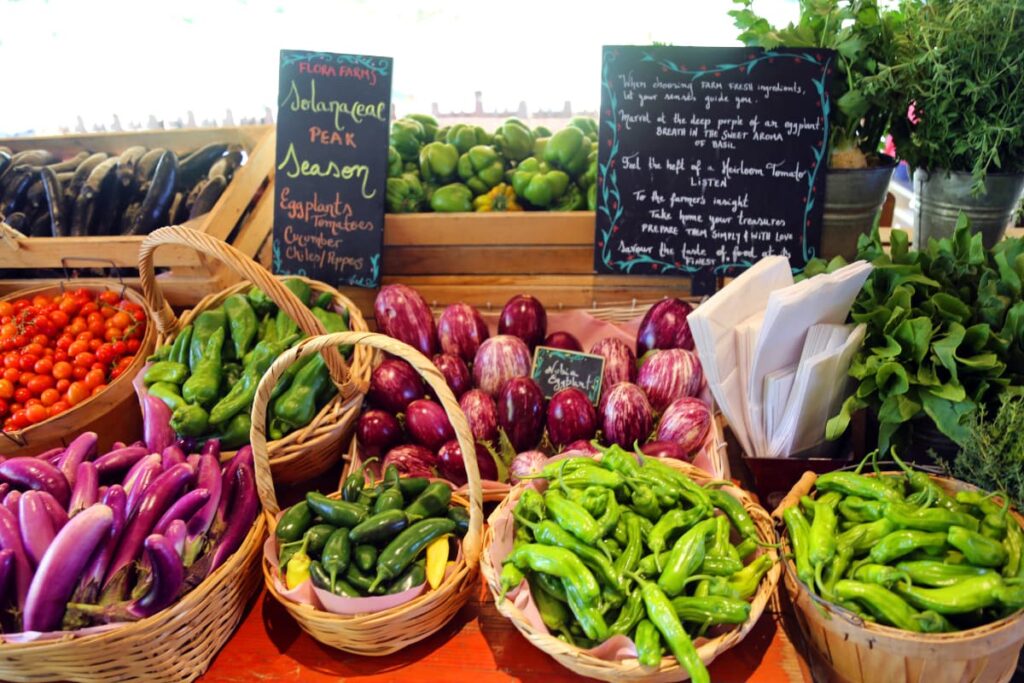 Kroger's Pilot Program: A Digital Farmers Market In Atlanta
Kroger, a supermarket chain that operates 2,800 stores across the United States, announced plans to pilot a digital farmers market in Atlanta.
Kroger is launching a digital farmers market in Atlanta that allows customers to order produce online and have it curbside delivered to their homes. The pilot program will run for six months, during which time Kroger will collect data on customer satisfaction and product sales.
The goal of the pilot program is to find ways to make it easier for customers to buy fresh fruits and vegetables. Kroger is also looking for ways to reduce food waste by connecting people with surplus produce from local farms.
The program will start small and allow customers to shop for locally-grown produce via a mobile app. The app will also feature information about the farmers and their farms, as well as recipes for cooking with the produce. Customers who participate in the pilot program will be able to earn points that can be redeemed for free groceries at Kroger stores throughout Georgia.
What Is Kroger's Digital Farmers Market?
Kroger's digital farmers market is a new way to connect with the farmers who grow your food. It was created by Kroger, a huge grocery store chain in the U.S., and it allows you to find out what local farms are growing and then buy that food directly from your phone.
The app makes it easy to find out which local farms have what you want and what they're selling it for. Once you've found a farm, you can order whatever produce you like and have it delivered right to your door!
The Kroger digital farmers market offers a wide range of products, including:
-fresh fruit and vegetables
-meat and poultry products
-dairy products (milk, cheese, eggs)
-spices and seasonings
Why Kroger Is Piloting A Digital Farmers Market In Atlanta?
Today, Kroger is piloting a digital farmers market in Atlanta. The move is meant to bring fresh produce to the people of Atlanta and make it more accessible. The goal is for the farmers market to be available 24/7, and offer customers access to locally-sourced fruit and vegetables from local farms.
The pilot program will also allow Kroger to test out new technology that could be used at other locations across the country. If successful, Kroger may decide to expand their digital farmers markets nationwide.
How Do Kroger's Digital Farmers Market Work?
Kroger's digital farmers market is a place to buy local produce and other items from small, family-run farms. The market features a wide variety of products, including fruits, vegetables, meats, dairy products and more.
The idea behind the program is to help small farmers succeed by giving them a way to sell their products directly to consumers. Kroger has partnered with many different organizations that work with small farmers to make this happen, including the USDA and the American Farm Bureau Federation.
In addition to providing a new way for farmers to reach customers and make money, Kroger's digital farmers market also helps consumers learn more about where their food comes from and how it's grown.
Kroger's digital farmers market works by connecting consumers with local farms using a website or app. Customers can select from a variety of farm-fresh produce and order it online, then pick it up in the store. Kroger keeps track of all purchases and makes sure the customer gets what they ordered.
Is Kroger's New Digital Farmers Market A Good Idea?
Kroger's new digital farmers market is a great idea for the future of grocery stores.
The concept of this new market is to offer a wider variety of products and services to customers. It will allow Kroger to reach a larger audience by offering products that they can't get in their local stores.
In addition, this market will be able to help them gain more revenue by selling products that they wouldn't normally sell. This could be an asset for them because it will increase their profit margin on those items.
Another benefit would be that customers can now pay their bills online or through an app instead of going into the store itself which saves them time and money!
How Kroger Plans To Use Technology To Help Farmers Sell More Food?
Kroger is using technology to help farmers sell more food.
The company's digital farmers market, which lets farmers set up accounts and sell their products through Kroger's website and mobile app, has been a boon for farmers across the country. The platform allows them to reach more customers and make more money than they could otherwise.
Kroger also plans to use AI to make its stores more efficient and reduce waste, which will save millions of dollars each year in costs that could be put back into the business.
What's The Difference Between Kroger's Digital Farmers Market And Other Farmers Markets?
There are a few key differences between Kroger's Digital Farmers Market and traditional markets:
-You can shop from home or on your phone 24/7, no matter where you live in Atlanta or surrounding areas (even if you don't have access to a physical store)
-All products on this platform have been verified by Kroger experts as coming from small farms and other local producers (which means no knockoffs or fake brands).
FAQ's About Kroger's Pilot Program: A Digital Farmers Market In Atlanta
What exactly is Kroger's pilot program?
Kroger is launching a digital farmers market in Atlanta, where customers can order fresh produce, meat, and seafood to be delivered to their front doors.
Who can get the service?
Anyone who lives within 30 miles of an existing Kroger store and has an account with Kroger can use this service.
How much does it cost?
The price depends on what you're ordering. You'll pay $2 for any single item or up to $10 for a basket of items
What can I buy?
You can buy anything from fruits and veggies to eggs and dairy products through this service.
What does this mean for my neighborhood Kroger? Will it still be open?
Yes! Our pilot program will be in addition to all of our regular stores—you'll still be able to shop at your local grocery store.
How do I order groceries online?
Go ahead and go to kroger.com/digitalfarmersmarket and sign up! It's super easy—we'll ask you a few questions about what kind of foods you like and how much money you have to spend each month on groceries, then we'll send you a list of items we think would.
How can I make sure my business is listed in the Digital Farmers Market?
We're still in the process of onboarding vendors and partners, so if you'd like to be considered, reach out to us at [email protected].
What are the requirements for listing my business in the Digital Farmers Market?
There are no requirements. You can sign up for free!
Can I get access to customers outside of Atlanta?
No, this service is only available in Atlanta at this time.